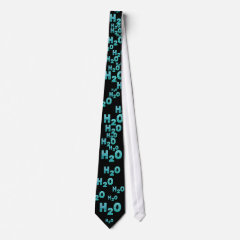 H2O tie blk by h2oWater

Here's a cool tie I designed a while back, and it's proven quite popular. It's in my H2OWater gallery on Zazzle. I'm not sure who is buying them, but I try to imagine what kind of a guy would love a tie like this...

I'm thinking maybe a swimmer, or a water filter salesman, or maybe even a science teacher. What do you think?