Know someone who is an avid sports, or collects sportscards? This list may help you find something for them.

A Very Limited Issue 1994 Upper Deck SP Rookie of Alex Rodriguez. Yankees All Star American League MVP and Batting Champion, Leading the Yankees to 2009 World Series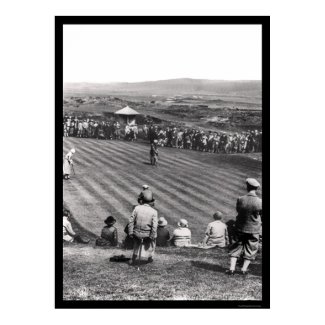 2.
Golf in Scotland 1926 Poster
- This commemorative poster print features a reproduction of a photograph of spectators watching two golfers in the Burns Country along the coast of Scotland south of the Clyde; taken in 1926. Available in your choice of sizes, media, and optional frame choices. Found on Zazzle.
3.
Nolan Ryan J. Koosman Mets , Angles Hall of Fame 1968 Topps Rookie
- Nolan Ryan Jerry
Koosman ,1968 Topps Rookie #177 , Ryan Is Baseball's All Time Career Strickeout Leader ,7 No-Hittters, and HOFer Leading Mets To Their First World Series Win IN 1969 , And Is in The Hall Of Fame. This Is One Of The Highly Sought After Rookie Cards Of Baseball Collectors. At:
Sportscards4all.com