Gifts for the office and home office, as well as gift ideas for things to give your coworkers.



1. All Natural Honey Lip Balm in a twist-up tube would make a great gift for ladies in your office. Thick and rich All Natural Luxury lip balm. Contains Unrefined:Mango butter; Beeswax; Cocoa butter & Coconut oil; Hazelnut oil; Grapeseed oil; Vitamin E; honey powder & honey
Produced and offered by Organic Gifts by Diana.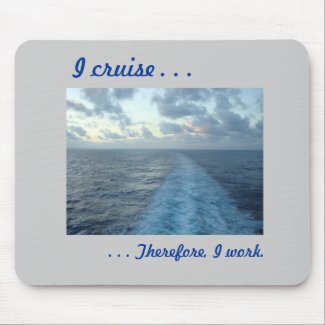 2. I cruise, Therefore I work - mousepad. The perfect mousepad for someone who lives (and therefore must work) to cruise. Features a photo of a ship's wake at the beginning of a day at sea, and the wordsd " I cruise . . . thererore, I work."
On Cruise Ready's cruise gifts page at Zazzle.





3. All Natural Pina Colada Lip Balm in a twist-up tube. give your co-workers a taste of the tropics, and soothe their lips at the same time with thix all natural pina colada lip balm. Luxury lip balm in a .15 oz twist-up tube from Organic Gifts by Diana







4. Rescue My Skin Body Balm in a half ounce refillable travel size tin - another nice gift idea for those you work with is this All Natural Super thick and rich balm for very dry skin like elbows, heels, ankles and knees and even lips.This makes a wonderful cuticle cream too !
Also from Organic Gifts by Diana.