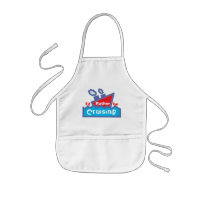 Are backyard barbeques on your schedule this summer? Or are you pergaps busy baking up treats for the kids or grandkids? Either way, is there something you'd rather be douing? Like taking a cruise, where someone else does the cookinig (and cleaning) for you? Then here's a lne of
Rather be Cruising
products, which includes a cook's apron from
CruiseReady on Zazzle
. Available in long or short styles. There's even a
kid's apron
for your little helper.
And then, there's
land cruising
... road trips are gaining in popularity lately. So, whether you're hitting the road for a trek across the country, or just tooling around town, go cruising this summer with a great Cadillac Continental Kit on your bumper! It's major auto bling! This
Eldo Booty Kit
, from
The Mulewagon
, will be the "thang" for your Lowrider, Rat Rod, Big Cruiser, or Land Yacht.
Finally, what's summer fun without a fun book? Take along a little reading on your Summer Vacation.
The Psychology of Everyday Things
is a collection of "... hilarious anecdotes about how people and devices can go wrong, ... doors, faucets, typewriters, refrigerators, cars, computers, airplanes, power plants, and so on and on. If taken seriously by designers and engineers, this charming and utterly commonsensical little book has the potential to profoundly improve the everyday human environment." Fun to peruse at
Gypsy Queen Media
.