Shop at Zazzle now through May 28, and get FREE ground shipping on orders of $25 or more. Use couponcode MOMDAYGROUND at checkout.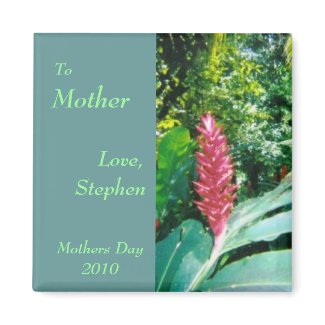 If you are unfamiliar with Zazzle, here are some things you may find intriguing about the site:
There are many talented artists and designers who showcase their unique works on the site, so you'll find things there that you won't see at your local stores.
Many of the products there are personalizable or customizable. Personalizing, where available is fill-in-the-blank easy. See photo of magnet, above for an example or an easily personalized product. Customizing takes a little more work and patience, but can be worth it.
You can even design your own one of a kind item, either starting from scratch, or by making easy modifications to an existing one.